. I have been asked to make 155 ash lids to fit stainless steel pots that have been handmade. Timber was supplied by Moss in Perivale who have commissioned the job. Timber cut to size and the mortices drilled for the knobs. I shall start the turning tomorrow. Should be a nice little job. I will post some more as The job proceeds.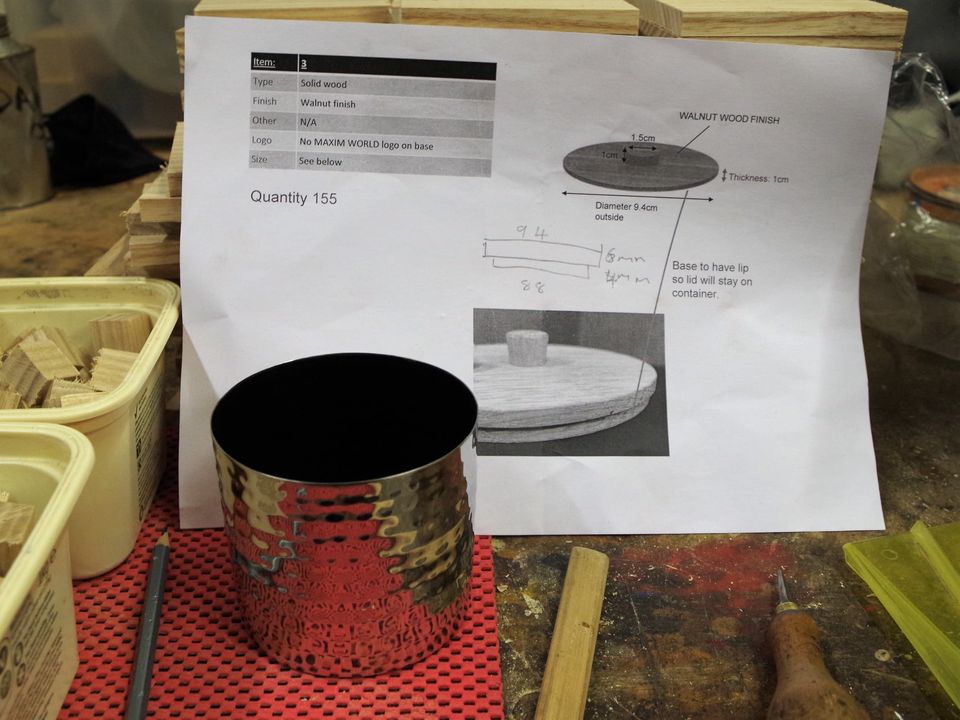 The next stage of the job is completed. First, a friction drive to hold the work turned to the correct diameter so I won't have to measure each piece. Second, the blank held in the drive. The next picture shows the piece turned to size ready for sanding to 320Grit. Finally 155 pieces were turned and sanded ready for the next stage.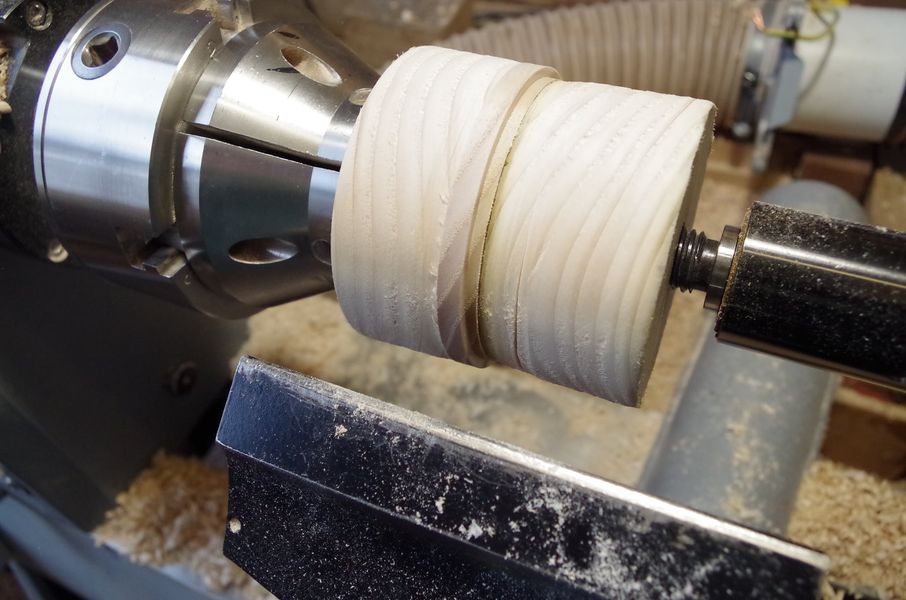 Job done, the finished items with the knobs glued on, with some pictures of the production of the knobs with captions to explain them. Again the diameter of the knob was taken directly from the chuck but the tenon had to be measured with a calliper. Time to produce about 4 1/2 minutes each including stock preparation.