A client asked me to make a vase for a crematorium garden. It had to be made of natural material so I selected American White oak.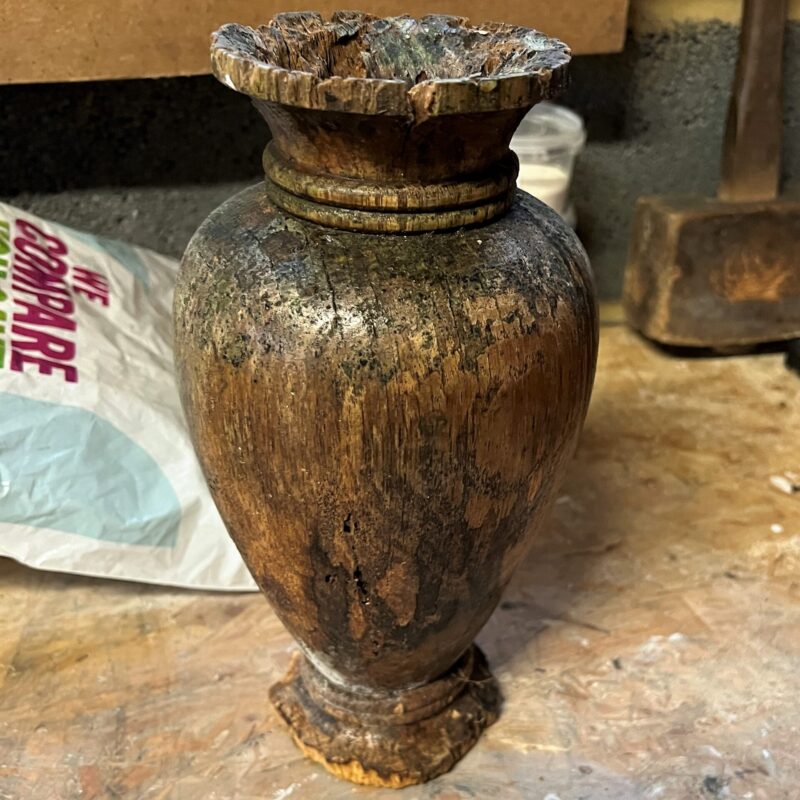 A picture of the original vase to be replicated supplied by the client.
4No. 6″x2″ American Oak boards Planed and glued together with Polyurethane adhesive to form the Blank.
The Blank cut to size (12″ High x 6″ Diameter) and the corners eased ready for turning.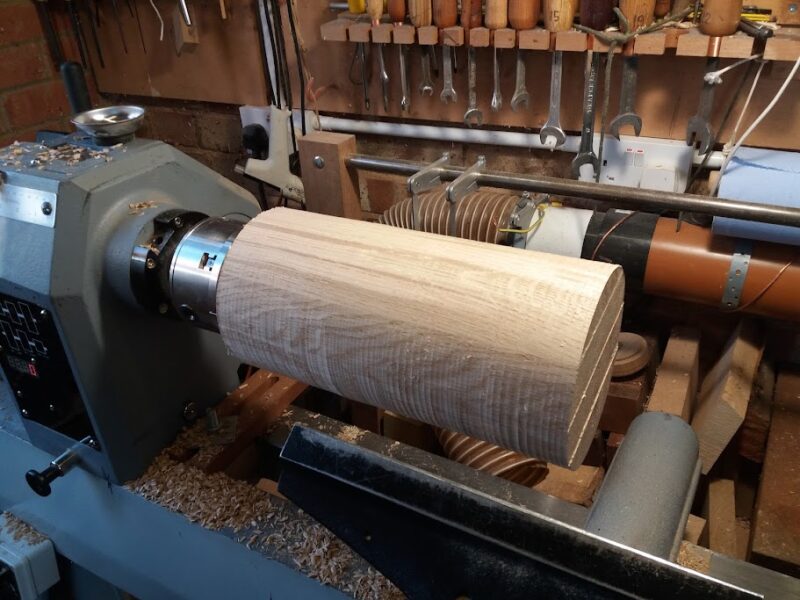 The blank mounted in the chuck and turned to Round.
Drilled out to depth with a 60mm Forstner bit.
Hollowed out to the finished width and the mouth formed.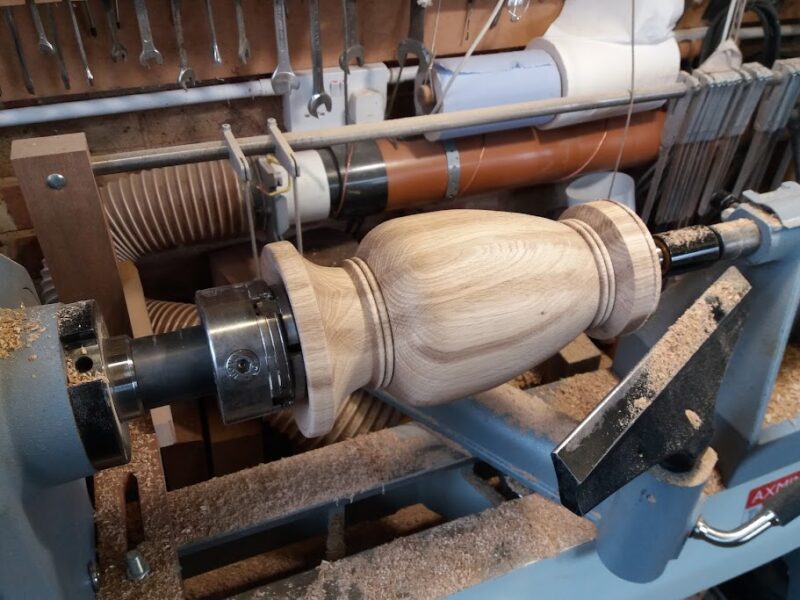 The exterior of the vase turned and sanded. Driven between a cone in the chuck and a ring centre in the tailstock.
The base is tidied up and some decoration added. The small nub that is left can then be cut off and sanded.
Time to buy it a drink. As it is to live outside it is filled and soaked in wood preservative.