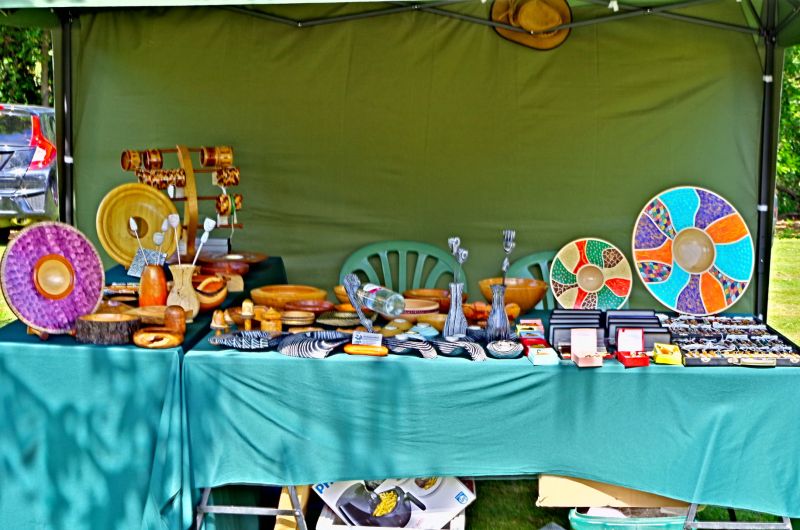 We had a nice day on Saturday at the Eastcote House and Gardens Picnic. The weather was very good and the event was well attended. Sales were quite good and we had a lot of positive feedback on our display. It was nice to meet up with a few old friends that were there and had some good opportunities to promote our craft and our club.
There was a lot of interest in my black and white pieces, people think that they are some kind of black wood but they are in fact white ash that has been burned with a blowtorch. It is then brushed with a bronze brush and given 3 coats of danish oil. Where the burning and brushing has exposed the grain it then has white liming paste rubbed in, accenting the grain and giving the piece a very striking appearance.
Finished our day with a couple of pints at the Moons pub in Ickenham then home with some fish'n'chips, Perfik.